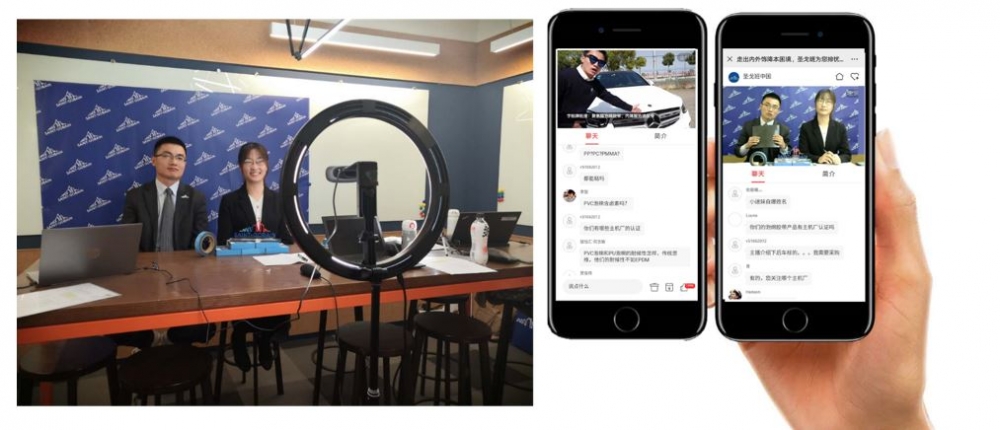 On 23rd April, Saint-Gobain Performance Plastics China successfully held the 1st live broadcasting, which is also the first self-organized B2B live broadcasting facing external customers in China area.
Presented by Tape Solutions, the topic of this live broadcasting is "Stepping out the cost dilemma of automobile interior & exterior". With valuable content and vivid form, include live show, onsite demo video, PPT presentation, sample display and online Q&A interaction, we attracted around 150 audiences from 70 companies in 25 cities to watch it online, many of them are OEM and Tier 1 customers, include SAIC, GM, Ford, BAIC, Changan, Magna etc.
Compare with traditional offline tech day event, the online event has the advantages of low cost, precisely targeting customers, help to increase new leads, also to accelerate collaborations with customers. This event has brought 100 KE sales potential in a short time.
Saint-Gobain Performance Plastics China always uphold the spirit of innovation, making efforts to practice digital transformation. The SCRM system and the related modules that supporting this live broadcasting were initiated and developed by the local marketing team, which were designed to fit our business model to increase interactions through the whole process, also collected customer data in local system other than 3rd party. We'll make the live broadcasting a routine schedule to introduce more of our high performance products and advanced solutions to customers online, so as to continuously increase brand awareness, customer buy in, and bring positive impacts to business.