Saint-Gobain announces that it has signed a partnership agreement with BNP Paribas, a leading financial services firm from Europe, on a bilateral Sustainability Linked Loan Agreement, to support the production of green building materials at a newly invested gypsum plant in Yuzhou City, Henan Province, China.
On 1 July 2022, the partnership ceremony was held in Shanghai, with the attendance of representatives from BNP Paribas, French Chamber of Commerce and Industry in China and Saint-Gobain. At the ceremony, Peter Zhu, China Regional Business Vice-President of Saint-Gobain, and Bruno Weill, Chief Group Representative of BNP Paribas China, signed on the partnership agreement.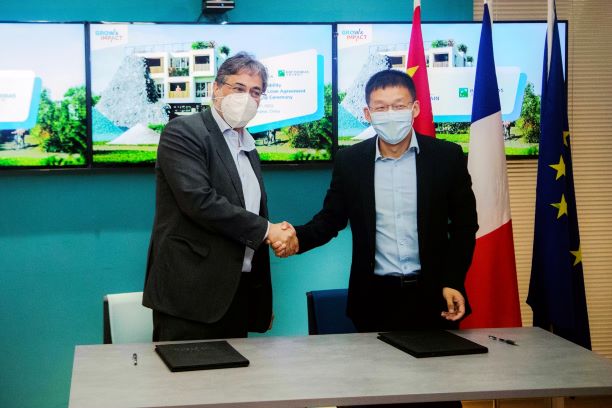 Saint-Gobain's commitment towards net zero carbon meets BNP Paribas' willingness to deepen green finance cooperation. This Sustainability Linked Loan Agreement is structured in a way that incentivizes Saint-Gobain to achieve its green objectives. According to the agreement, BNP Paribas offers a credit facility linked to Key Performance Indicators (KPIs) for the construction of Saint-Gobain's Gypsum plant in Yuzhou – the percentage of green power used in the plant, the carbon intensity per unit of product, and circular economy. SLL loan interest rate will be adjusted during the tenor of the loan by measuring the actual achievement of each KPI.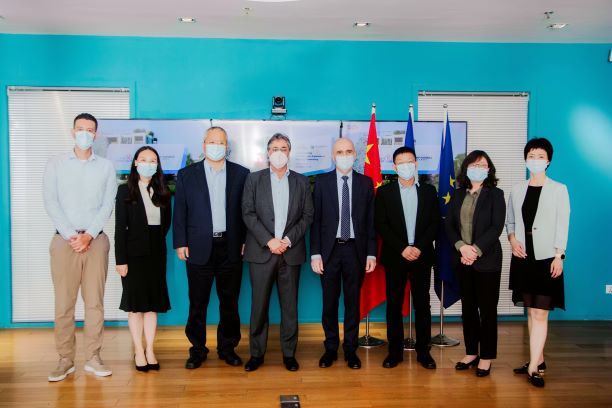 As a global leader in sustainable finance, BNP Paribas actively helps corporate and institutional clients accelerate sustainability transformations by integrating the bank's diversified green expertise and worldwide network to support the numerous transitions currently underway. In 2021, BNP Paribas was part of 48 sustainability linked bonds and 215 sustainability linked loans worldwide.
In line with Saint-Gobain's strategic plan GROW & IMPACT, this partnership is a tangible demonstration of Saint-Gobain's commitment to achieve Carbon Neutrality by 2050, which also serves China's "Dual Carbon" goals to reach its carbon emission peak by 2030 and become carbon neutral by 2060. It further strengthens the Group's position as a worldwide leader in light and sustainable construction and fulfill Saint-Gobain's purpose: Making The World A Better Home.