On March 6, 2021, at the 2020-2021 China Digital Annual Conference, the largest digital economy and digital transformation's annual conference in China, Saint-Gobain China has been awarded as one of "The Best 50 Digital Models of Y2020".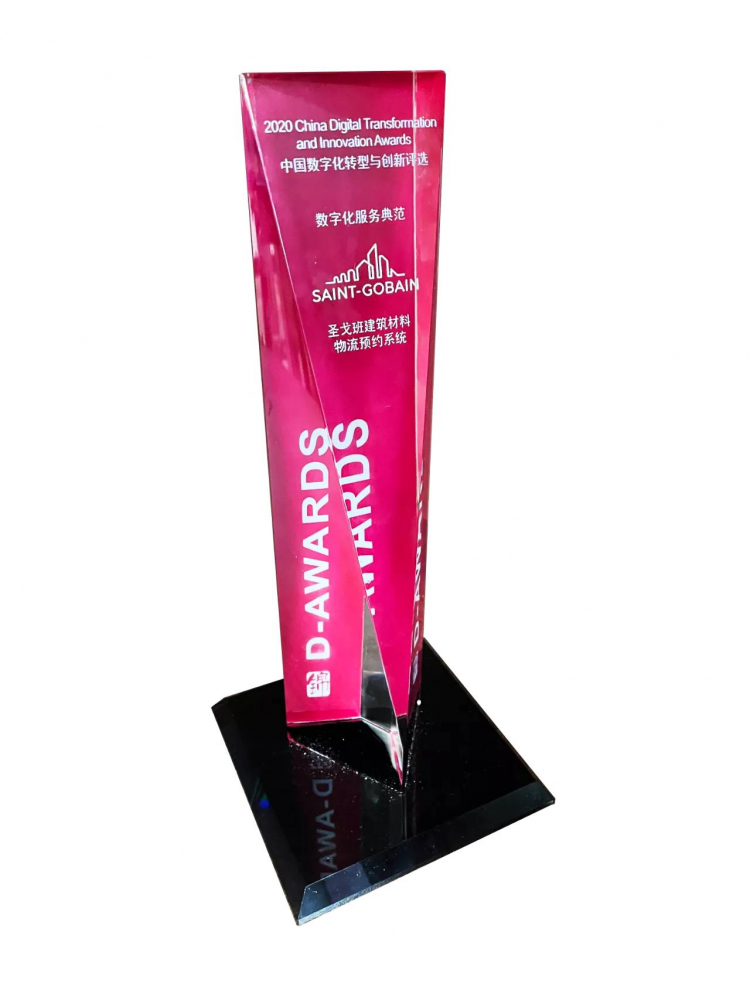 The conference has attracted participation of over 1000 government officials, academic experts and business executives.
At the ceremony, Peter Zhu, head of the Saint-Gobain China's digital transformation project, has been honored as "The Best Digital Leader of the Year" together with other 9 experts who have made remarkable contribution in this field.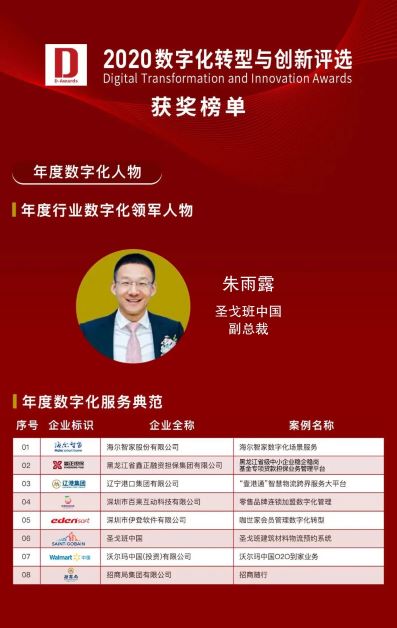 The Digital Transformation and Innovation Award is a highly reputable award selected through a comprehensive process based on rigorous investigations and voting procedures.
This year, among 725 award submissions from hundreds of enterprises covering 11 industries, Saint-Gobain China has been recognized for the deployment of a digital platform, the so-called Logistics Management System (LMS), which is regarded as an outstanding tool for the optimization of both operational efficiency and customer service.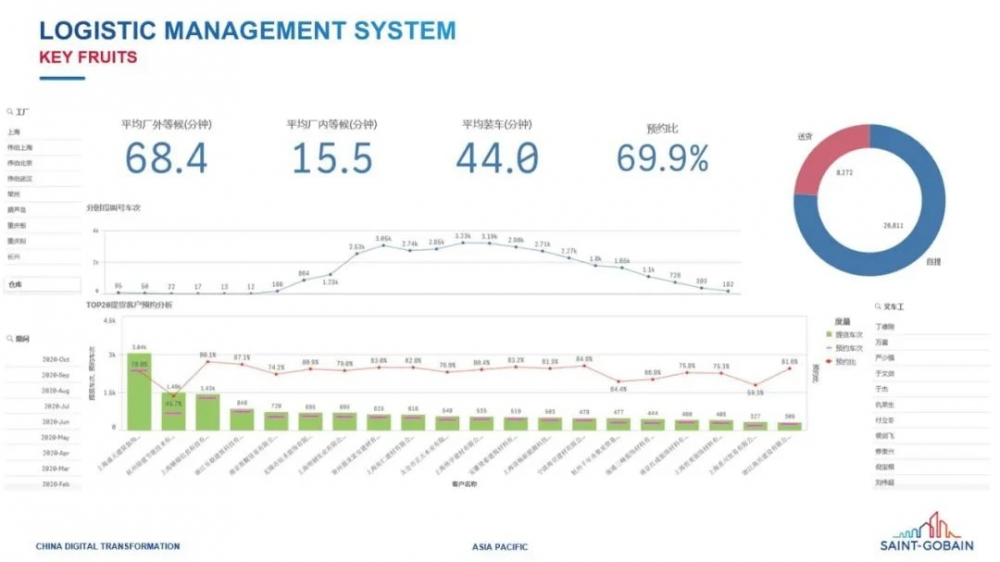 The LMS has been deployed all across the manufacturing sites and warehouses of Saint-Gobain in China and is currently serving more than 15,000 users.
"In the fast changing and highly competitive Chinese market, in our permanent search of differentiation, digitalization is more than ever a strategic priority for Saint-Gobain. Digital tools allow us to optimize both our industrial processes and our customer service. Saint-Gobain is determined to keep innovating and enriching our digital solutions to better serve our customers all along our interface with them." said Javier Gimeno, Senior Vice-President of Saint-Gobain Group and CEO for Asia-Pacific Region.