Saint-Gobain announces the launch of the production of a new plaster factory in China, in Yangzhou, Jiangsu province. The 54th factory of the Group in the country. This factory will produce the last generation of gypsum based plasters for the local construction market.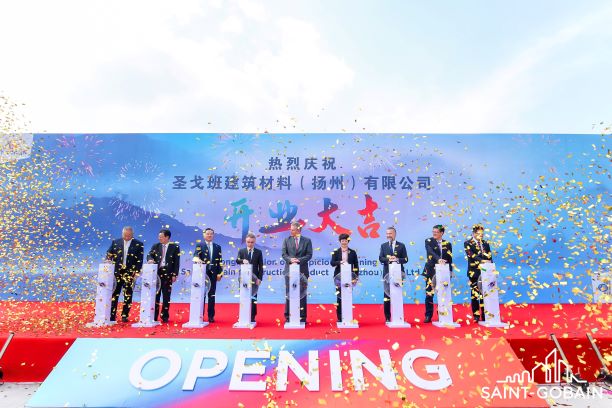 With an annual capacity of 350,000 tones, the new site complies with the highest standards in term of industrial performance, safety and environmental protection.
With this new plant, Saint-Gobain is accelerating and intensifying its strategy of leadership aiming at developing in the Chinese market the most advanced systems and the best solutions both for the professionals of the Chinese construction industry and for the Chinese end users.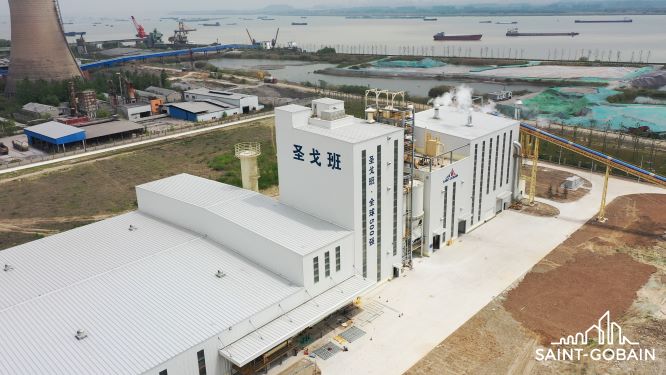 This new investment will allow Saint-Gobain to support the strong growth that the Group has experienced in China in recent years, and especially during the past twelve months.
Saint-Gobain is present in China since 1985 and employs more than 8,000 people. With 54 factories now, the Group has a complete range of solutions and systems for the construction market and industrial applications: plasterboards, plasters, mineral wool, mortars, building glazing, prefabricated modules, automotive glass, abrasives, ceramics and high performance plastics.