On September 15, the 22nd CIIF opened at the National Convention and Exhibition Center. The theme of the exhibition is the new development of smart, interconnected and empowered industries.
The "Innovation Science and Technology Pavilion" in Hall 6.2 is a special display window for "fighting against Covid-19" with science and technology. As one of the representative enterprises of innovative materials, Saint-Gobain Group, a Fortune 500 company in the world, displayed its high-performance tubing, filters, biopharmaceutical single use assemble systems and protective suit which are applied in life sciences field.
During the fight against the Covid-19 epidemic, Saint-Gobain gathered global forces to give priority to the supply of epidemic prevention material manufacturers. Saint-Gobain's tubing and single use system also played an important role in the production of China's first batch of new crown vaccines, ensuring the safe and sterile production of the vaccines.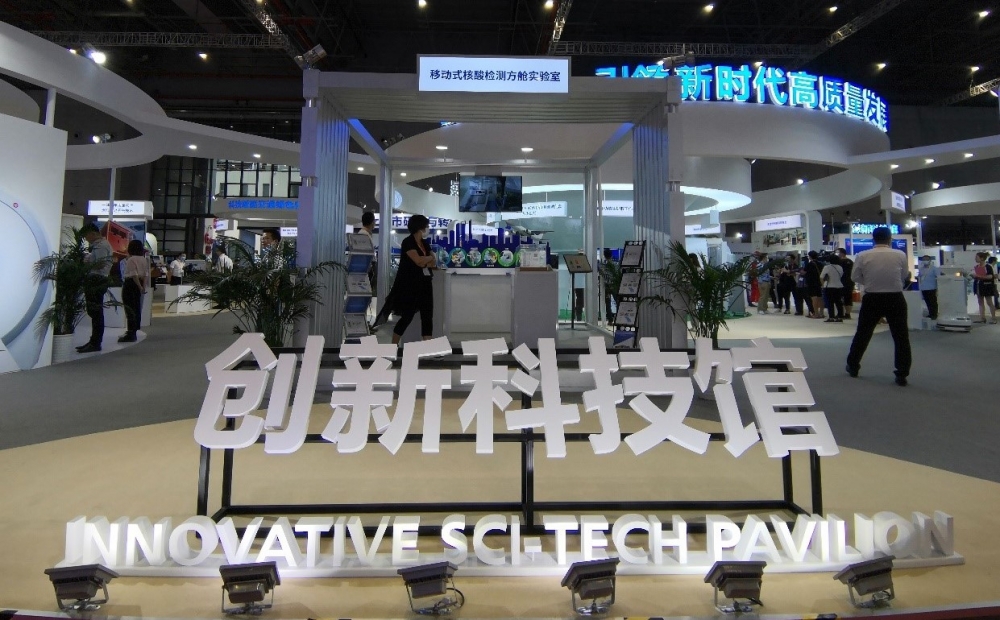 Fighting against Covid-19, it is our duty
Ms. Lucia SUN, Managing Director of Saint-Gobain Performance Plastics received an interview by Shanghai TV's Oriental Finance Channel at the CIIF, she said: "Saint-Gobain has always been a company with a sense of social responsibility. When the epidemic broke out, we checked our protective suit inventory in the first instance, and overcame difficulties to transport the relief supplies to the front line of Wuhan on New Years' Eve. In the case that most companies stopped production, Saint-Gobain factory quickly resumed production, and produced key parts for ventilators and medical diagnostic equipment overnight with guaranteed quality and quantity. When society and the country need us, we must stand to the forefront without hesitation."
Attach importance to material innovation & Co-development with customers
In the 355-year development history of Saint-Gobain, innovation has laid the foundation for the group to become a global leader in the industry. Ms. Lucia SUN said: "Saint-Gobain has always attached great importance to the development of new materials and has invested heavily in research and development. We have more than 3,500 research and development personnel worldwide. We have been striving for excellence in materials and have many patents, so we are the leader in materials. Therefore, the products we produce are also at the forefront of the industry. While we are innovating on materials, we also work closely with customers. Generally speaking, our products are not standard products, but are co-developed with customers to provide them customized solutions that meet their needs."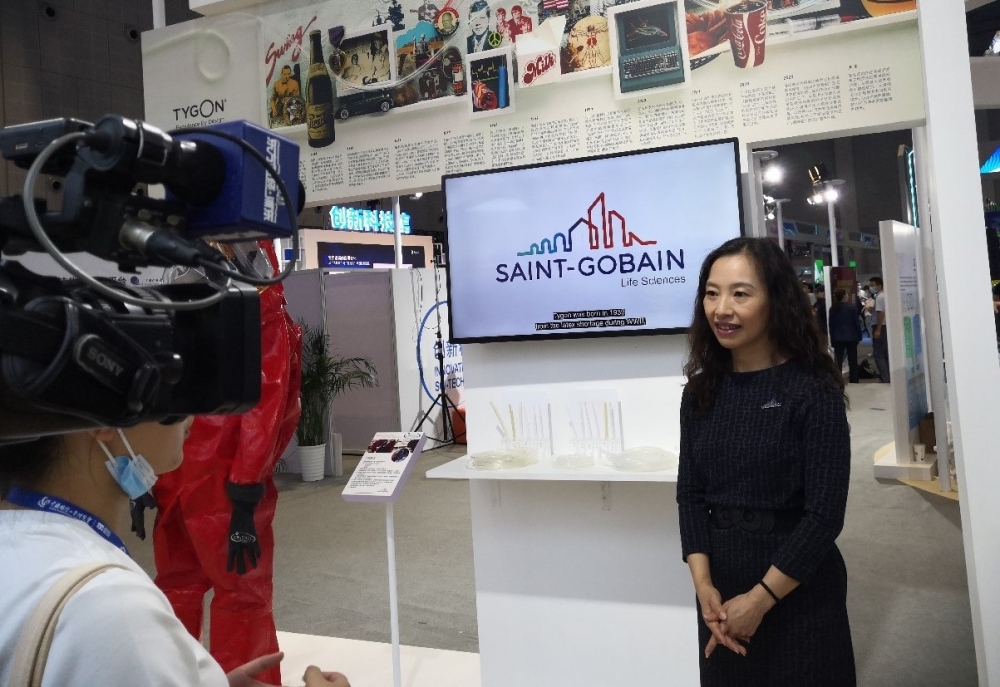 Focus on localization, Produce high-quality products for local partners
Saint-Gobain has been in China for 35 years. Speaking of how she feels about the changes in the domestic market, Ms. Lucia SUN shared: "The effort we have been doing is to localize and provide Chinese customers and people with the products they need. China is now developing very quickly, we think that the very important market is life sciences, including pharmaceuticals and medical, but China still relies on a lot of foreign imports. We hope that as a parts manufacturer in the supply chain, we can produce locally and provide products of the same quality as abroad to our local partners in China. The new workshop we just invested in the Hangzhou plant will provide Chinese customers with single use tubing and bag assembly systems. At the same time, our large Asia Pacific R&D center is also in Shanghai. This R&D center is dedicated to provide technical support to Chinese customers to solve all kinds of problems they encountered by."
Future development center on "Environmental protection, Health and Safety"
Talking about Saint-Gobain's development plan for the next 3-5 years, she said: "We have a place in many industries. In the next few years, as China will still be in a stage of rapid development in the pharmaceutical and medical industries, we are striving to develop in these markets. In the traditional automotive industry, we have made great efforts in the past two decades. Based on the overall economic situation, the current automotive market is shrinking, but we will continue to focus on new energy vehicles. As well as aerospace, architectural membranes, semiconductors, and safety protection etc., we will continue to use our expertise in materials, and through continuous research and development, we will find the most efficient products for the environment also for various industries. All These efforts are for environmental protection, health and safety."