G3 Pro Deep Clean Clay Mitt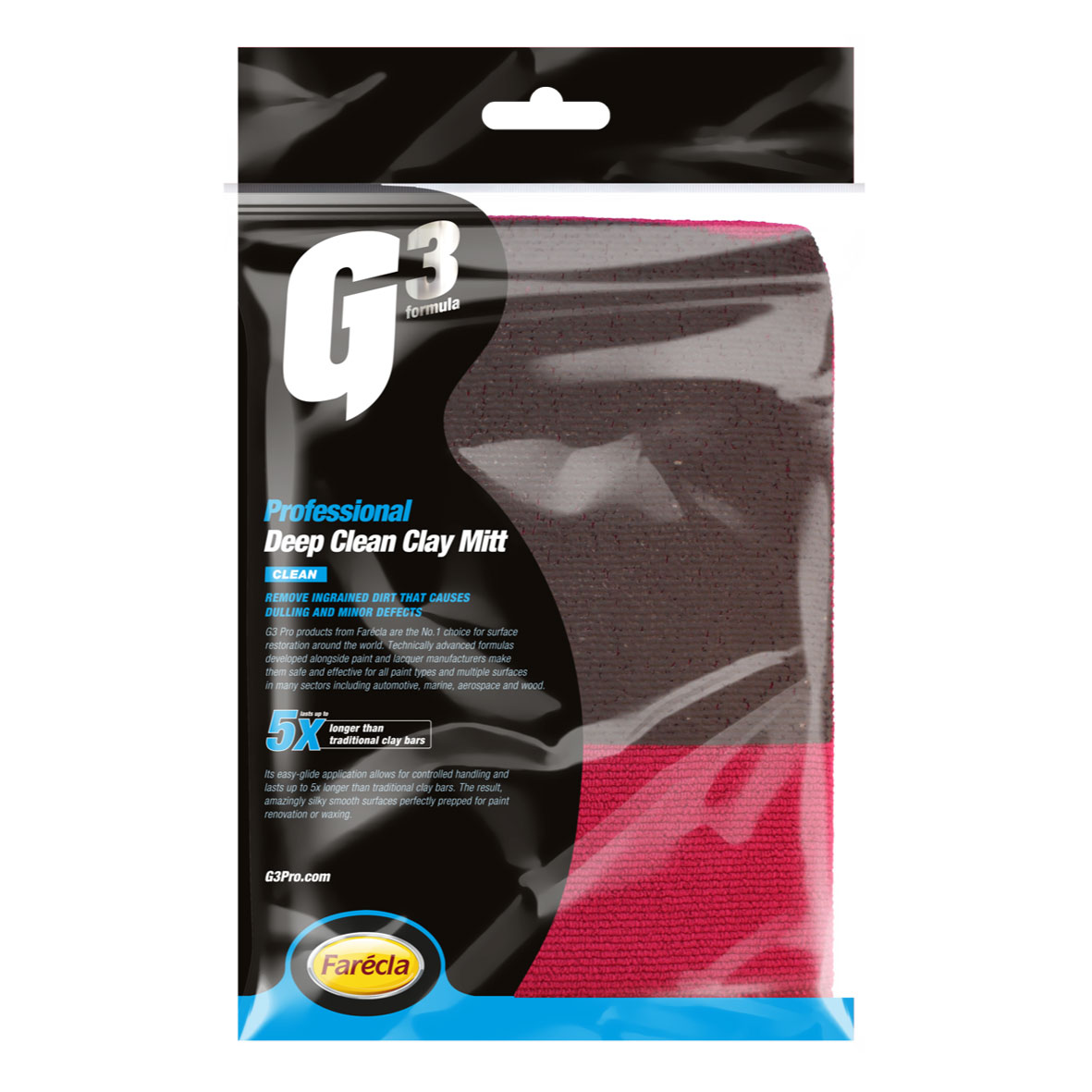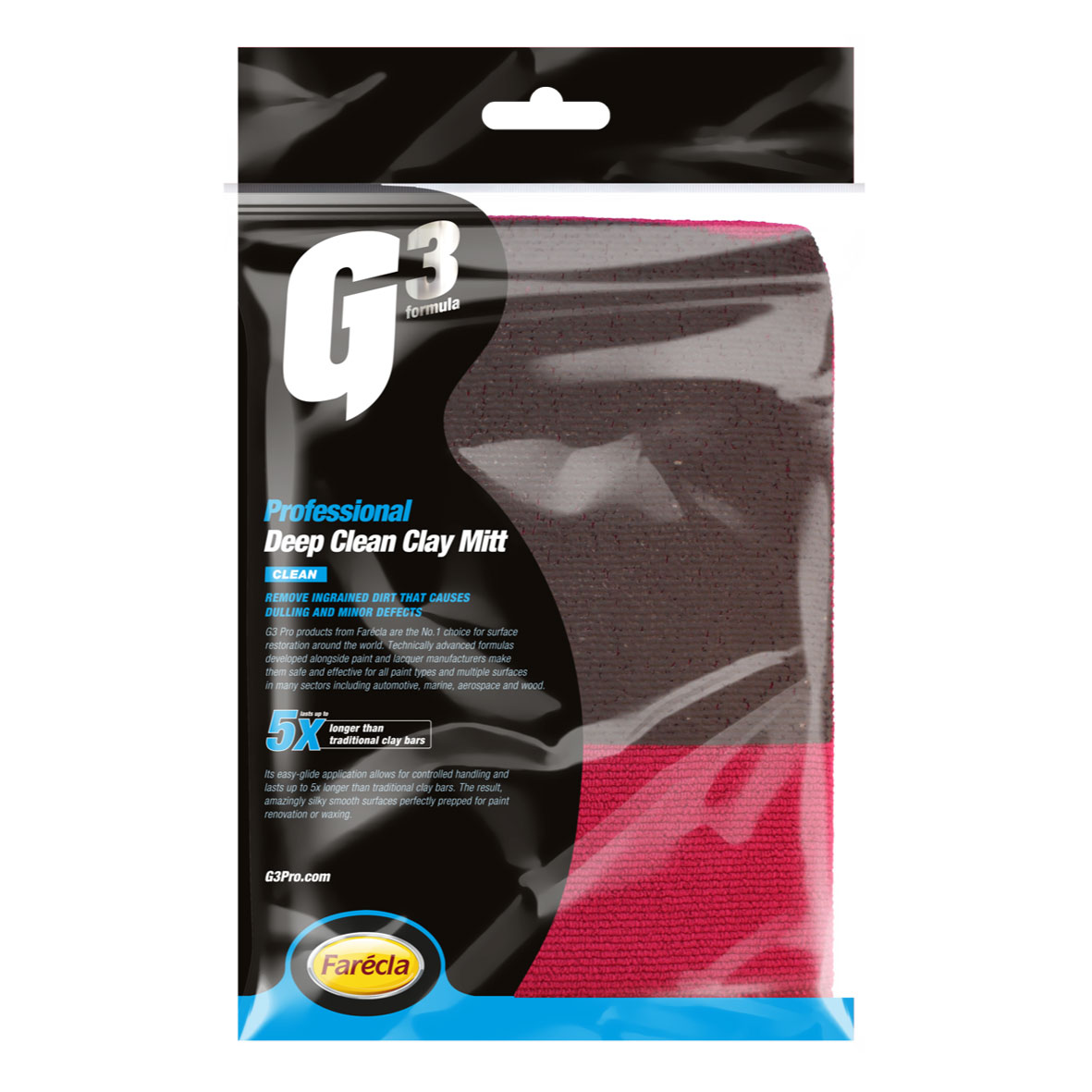 Specification
This revolutionary, reusable G3 Pro clay deep cleaning glove uses advanced rubber polymer technology to easily remove deeply embedded paint, windshields, hard-to-remove dust, small insect carcasses embedded in front lights, Tar spots and passivated contaminants.
It is easy to use and is a great alternative to traditional cleaning clay rods.
Easy to use, it can remove deeply embedded and deep-rooted dirt, and the service life is 5 times that of ordinary clay rods! Unlike ordinary clean clay rods, they do not need to be discarded after being dropped and can be reused.
​​​​​​​G3 汽车后市场(商用)代理商
1. 广州酉邦商贸有限公司(经典抛光系统)
联系人:邱女士
电话:150 2109 5828
2. 成都万瑞恒丽商贸有限公司(先进抛光系统)
联系人:廖先生
电话:189 8987 0959
3. 北京金铖贸易有限公司(超快抛光系统)
联系人:徐先生
电话:139 1010 8987
PROFILE(商用)代理商
1. 珠海市舟管家游艇服务有限公司
联系人:董先生
电话:186 6692 1096

2. 诺伊德(上海)贸易有限公司(工业应用领域)
联系人:王先生
电话:137 0192 5584
G3PRO 汽车美容产品系列(个人和商用)
北京龙腾红格科技有限公司
联系人:陈先生
电话:189 1022 1617
京东旗舰店有售,京东搜索"Farecla快蜡"
For official English homepage, please visit: www.farecla.com