ADFORS FIBATAPE® XTREME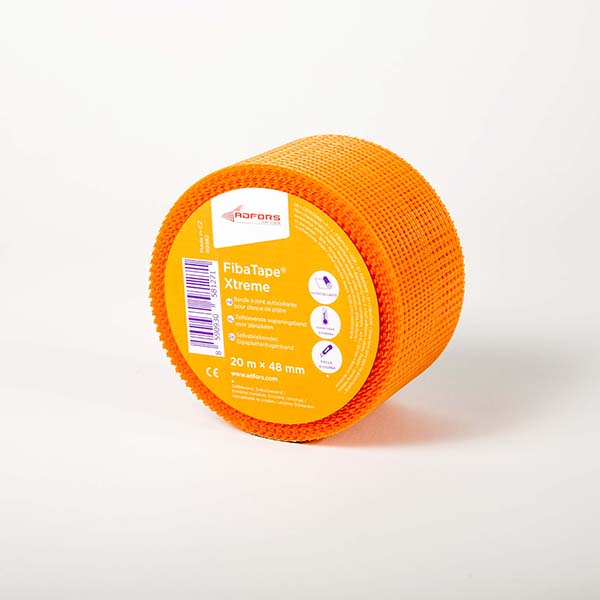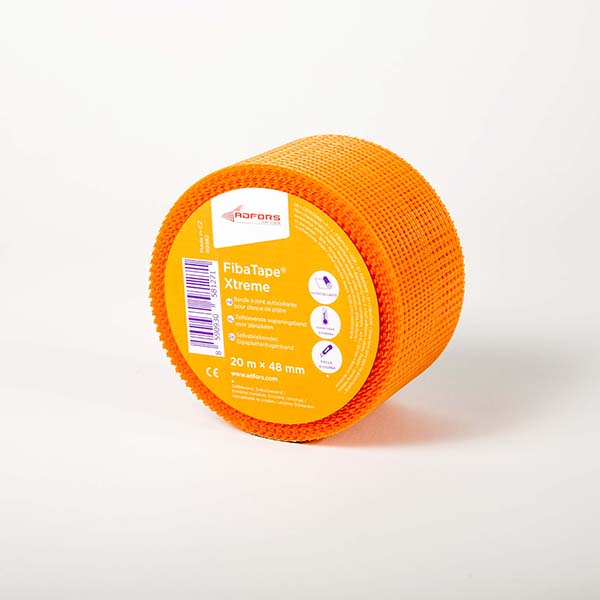 Specification
FibaTape® Xtreme Performance Features
•Tape remains in place when exposed to rapid temperature changes during drywall installation.
• Ready for use any time after drywall installation.
• Save time and money—self-adhesive application requires no embedding coat.
• Durable fiberglass means less cracking.
• Eliminates blisters and bubbles.
FibaTape® offers a full line of products for wall finishing
The FibaTape® family of products includes a complete range of innovative drywall joint tapes and cracks repair products, each offering strength, flexibility, easy installation and considerable cost savings. By focusing
product development on contractor needs, FibaTape has become the brand professionals turn to for quick and easy drywall finishing and repair solutions.