ADFORS FIBATAPE® MOLD-X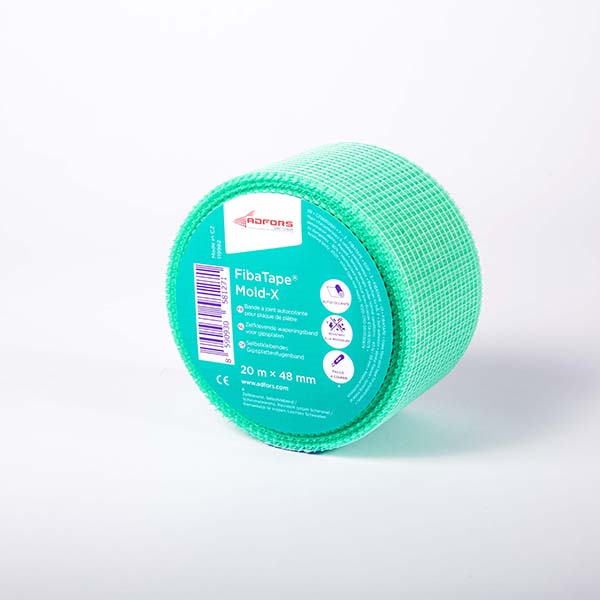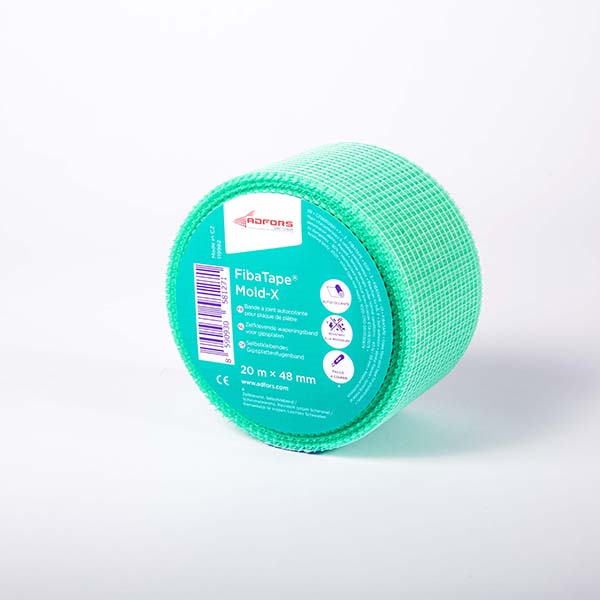 Specification
FibaTape® Mold-X performance features
• Ideal for use with mold-resistant drywalls.
• Special coating to repel fungus and black mold, which can affect air quality.
• Perfect "10" rating on ASTM D3273 mold test (Standard Test Method for Resistance to Growth of Mold on the Surface of Interior Coatings in an Environmental Chamber).
• Fiberglass mesh increases joint strength and structural integrity.
• Easy self-adhesive application.
• Thin and strong for smooth, long-lasting joints.
FibaTape® offers a full line of products for wall finishing
The FibaTape® family of products includes a complete range of innovative drywall joint tapes and cracks repair products, each offering strength, flexibility, easy installation and considerable cost savings. By focusing product development on contractor needs, FibaTape has become the brand professionals turn to for quick and easy drywall finishing and repair solutions.
Available in 20 and 90 m rolls.