On June 27th, at the 4th Automotive Seat Innovation Summit, Saint-Gobain officially launched its new Energized Bearing - SPRINGLIDE™ in China, which perfectly combines the low friction performance of PTFE sliding bearings with the radial spring characteristics of tolerance rings, helping create high-quality interior systems.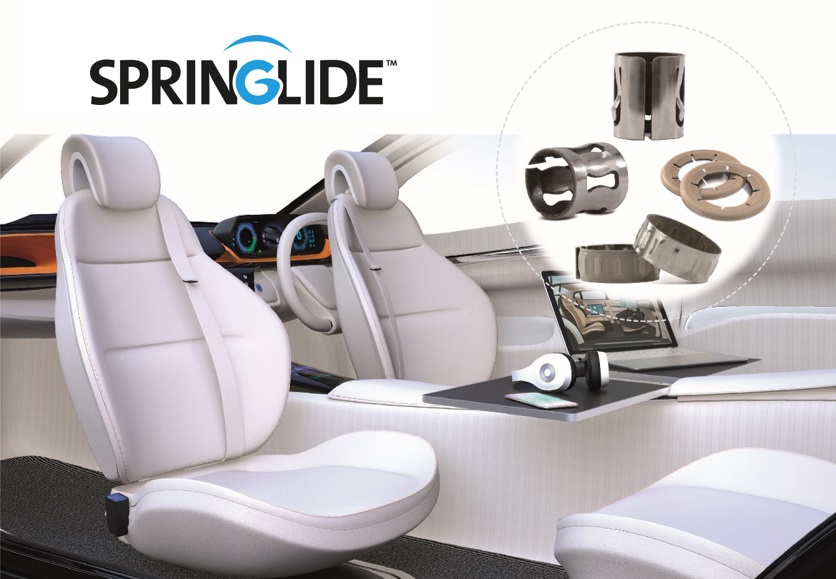 Not only the installation of this universal self-tightening bearing for car manufacturers is easy, and also for end users, the bearing helps get rid of annoying cabin noise and easily adjust the machinery for a pleasant ride experience.
Saint-Gobain SPRINGLIDE ™ Energized Bearings in a variety of design styles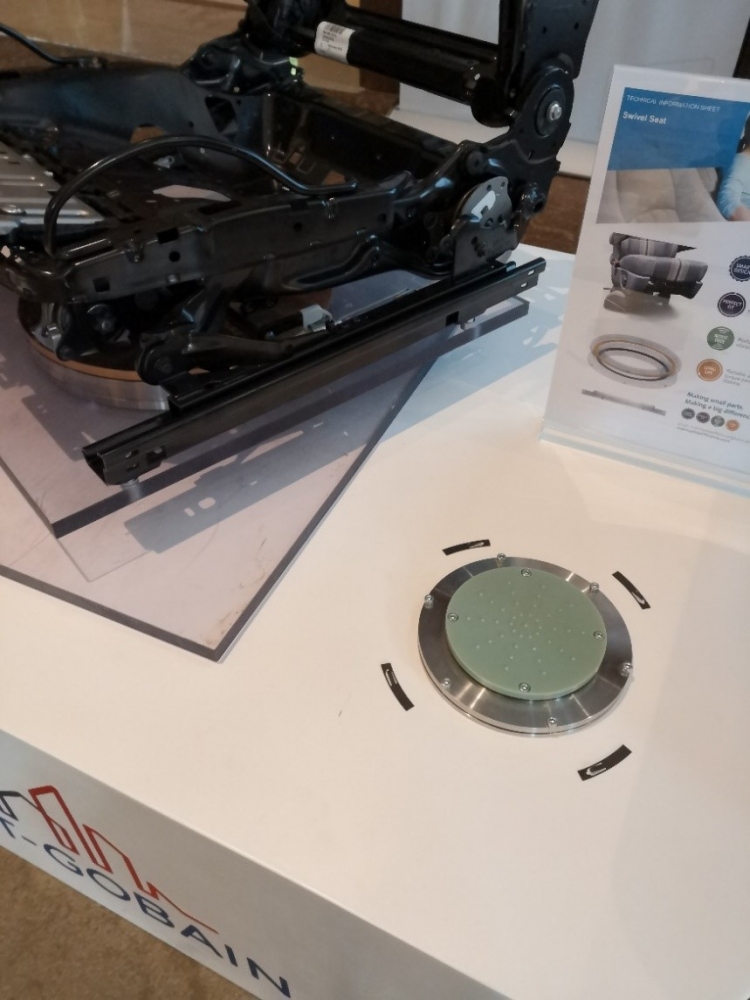 Saint-Gobain SPRINGLIDE ™ Energized Bearings for rotating seats
The new low-friction bearing SPRINGLIDE™, which can be controlled, has a zero clearance fit at various fit point tolerances to avoid noise. The possibility of shape design is significantly expanded, because of the use of spring steel back plates, to help automotive systems achieve space optimization, weight and cost savings.
"SPRINGLIDE™ Energized Bearings help component manufacturers reduce costs and improve processing efficiency by release the tolerance of the mating parts and compensate misalignment" said Gege Li - the Head of Saint-Gobain Automotive Interior technology Asia Pacific and Product Manager for China, "At the same time, its unique structure ensures a low-rattling noise and a constant and comfortable adjustment experience over the lifetime, and especially the development in the future of new interiors such as sliding and rotating. "
As the era of autopilot is coming, the car interior has already been changing along with this self-driving trend, from the original driving space to a space combined with s life and entertainment.Tthe future interior will bring together more rotating, sliding, folding and other functions, and its design for functionality and comfort will become extremely important. Saint-Gobain SPRINGLIDE™ energized bearings with an excellent design concept,  brings excellent quality of smooth feeling for the interior adjustment, to help the future of automotive interior upgrade experience.