2019年12月16日

Contraflam Structure sets new standards in the design of transparent fire protection as a patented flush "butt-joint glass solution" without vertical frame profiles reaching up to EI120.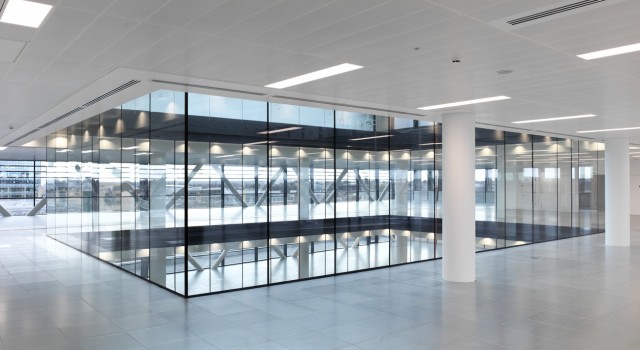 The floor-to-ceiling glazing resembles a continuous, uninterrupted glass wall only jointed with silicone – almost like one large piece of glass – allowing the building to be flooded with natural daylight without any compromise on safety.
It is adapted to the static requirements for partitions and walls and tested to reach high impact resistance and line-loads.

•    Symmetrical butt-joint fire protection
•    For interior and exterior applications
•    1(B)1 impact safety resistance (EN 12600)
•    Dimensions up to 3900mm height
•    Portrait and landscape applications tested
•    Corners without frame profiles (90°–180°)
•    Excellent acoustic insulation properites
•    Many design and comfort options