SGG PLANITHERM® 1.16/1.16 II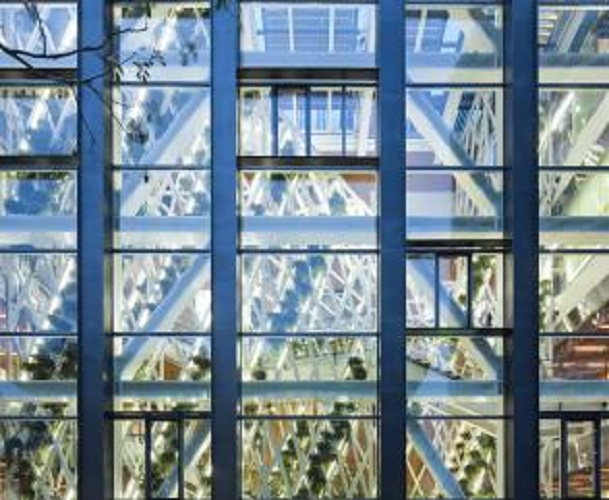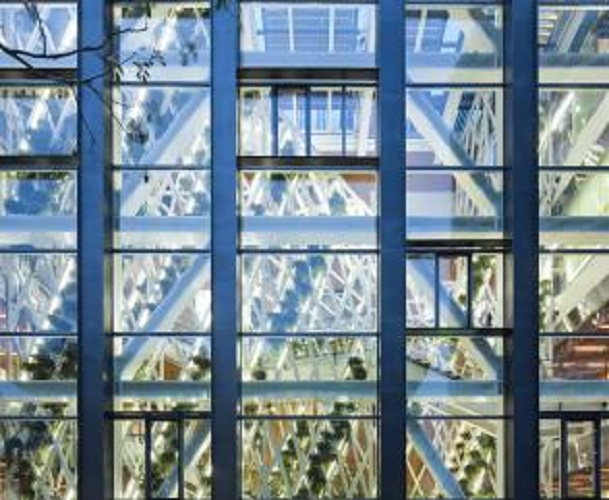 Description
SGG PLANITHERM® 1.16/1.16II is high transmission range of high performance low-emissivity products, offering the lowest centre pane U-value in the market thus providing excellent thermal insulation for the most demanding of glass specifications.

Renowned for its extremely neutral appearance, SGG PLANITHERM very effectively reflects long-wave heat radiation back into a room, thereby minimizing heat loss through a window while also maximizing solar heat gain and natural light transmission.

The SGG PLANITHERM coating is generally positioned on face 2 of a double glazed unit though it is possible to place the coating on face 3. And it can also be combined with other solar control coatings(coated on face 2) when PLANITHERM coating place on face 3.

The high transmission and great thermal performance allow architects and specifiers to utilize large areas of glazing and create bright, and especially is ideal suitable for application in north regions of China.
Product Application
SGG PLANITHERM®1.16II is designed for use in all double glazing applications, in all frame types for both new-build and replacement markets:
- windows and skylights in residential buildings and private domestic housing
- conservatories and patio doors and other external doors
- windows and façades of commercial buildings
- industrial freezer
Advantage
Enhanced Thermal Insulation
With an optimum centre-pane U-value of 1.2 W/m2·K (90% argon-filled), SGG Planitherm 1.16II can comfortably meet current Building Regulations by improving whole window U-vales for all frame types.
A double-glazed unit incorporating SGG PLANITHERM is more thermally efficient than an ordinary double-glazed unit and offers significantly better thermal insulation compared to traditional hard coated Low-E products:
- Considerable reductions in heating bills
- Reduces condensation on the inner pane
- Eliminates cold areas around windows resulting in greater comfort
- Environmentally friendly solution, given the lower CO2 emissions associated with reduced energy consumption
- Facilitates compliance with building regulations for a wider range of frame designs



Neutral Appearance
Remarkably neutral appearance in both transmission and reflection. Maximizes entry of natural daylight, and maximizes use of living and working areas.

Exceptional Clarity
The SGG PLANITHERM range offers a high level of light transmittance, maximizing the entry of natural daylight into the building. These types of coatings also benefit from a lack of the 'haze effect' commonly associated with hard coated products.
Range
| | |
| --- | --- |
| Max : | 6mm(4200mm*2440mm) |
| | 8mm/10mm(4200mm/4500mm*2440mm) |
Performance
Benefits
House windows - Day-light for House windows
The high transparent glass or larger sizes of the windows enable a better illumination of your home indoor space, which has a positive impact on your health: Several international scientific studies have shown the healthy effect of natural day-lighting on human-beings.
House windows - Energy Saving For House windows
Installing energy efficient windows with SGG's high performance Low-E or solar control glass can save your energy bills compared to traditional windows and frames.
Our own research has shown that many homeowners are unaware of the performance differences between different types of window glass, instead assuming that all double glazing is equally energy efficient. In reality, there are significant differences in performance with the type of glass used being key.
House windows - Thermal Insulation for House windows
Thermally insulating glass (also known as low-emissivity or low-E glass) usually forms the inner pane of an Insulating Glass Unit (IGU).The glass has a transparent metallic coating that reflects heat from radiators or fires back into the room, rather than allowing it to escape through the windows. At the same time it allows free heat and light from the sun (known as passive solar heat gain) to pass through the glass, warming your home and further contributing to the energy efficiency of your windows.
Passive house - Day-light for Passive house
Day-Light Comfort can be optimized with the following high-performance glass: SGG PLANITHERM, the high transparent glass or larger sizes of the windows enable a better illumination of your home indoor space.
A Passive House is a comprehensive system, high performance triple-glazed windows with super-insulation Low-E glass (product like SGG ACTIVE Pro 0.6), limitation of thermal bridging and excellent warm edge spacer bar (such as SWISSPACER®) all make possible extraordinary reductions in energy use and carbon emission. Avoidance of heat gain through shading and window orientation also helps to reduce the cooling system load, which is similarly minimized.
Windows in Passive house constructions have a U-value of 0.8 W/m2K or less. SGG ACTIVE Pro 0.6 is the most popular and proper choice for the passive house window, because it gives the best thermal performance with Uglass-value of 0.6 W/m2·K with the triple glazing composition, that could do great contribution to make sure the Window u-value ≤ 0.8 W/m2·K.
Energy-saving for Freezer
SGG PLANITHERM stands as the ultimate energy-saving low-emissivity glass product for freezers. It offers the highest thermal insulation ever and therefore allows to get benefit from the biggest energy-savings on their energy-efficient freezers.
Improve energy efficiency: The reduction of your energy consumption as well as energy bill is at the heart of real sustainable engagement, all thanks to the high performance of SGG PLANITHERM.
Transparent for Freezer
Optimum transparency: due to its perfect clarity SGG glass allows the true color of display items to be seen and excellent vision quality when viewing through the glass.
SGG PLANITHERM® 1.16/1.16II is high transmission range of high performance low-e glass, providing a transparent view for customers to see the products listed inside the freezer.