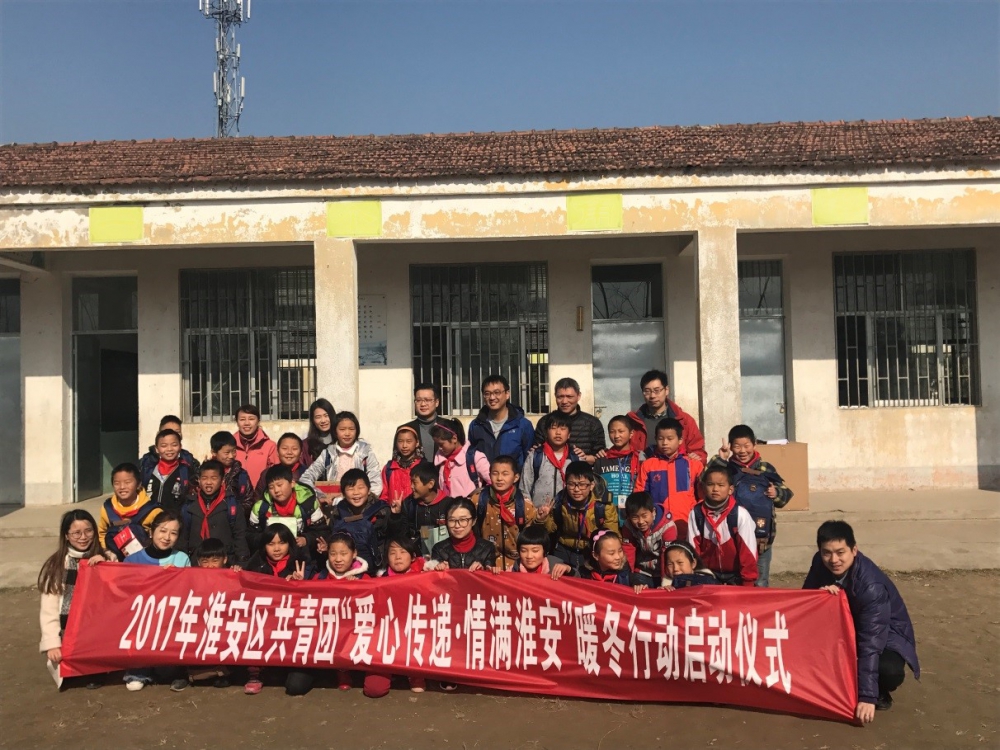 On 24th November 2017, Saint-Gobain PPL organized a charity program "Caring for the left-behind children". As promised last year, nine volunteers teamed up and went to ZhangJi Primary School at JiaoLing country, Huai'an city, with extracurricular books, new study materials and sports accessories for the kids. The volunteers made a mini traffic lights test and played sports with kids, and taught them how to use electricity safely.
The Communist Youth League of Huai'an city also joined the activity and organized the opening ceremony together with our charity, with the theme "Love Transmission, Full of Love in Huai'an". The local media, HuaiAn TV, made an interview and reported the event.
This charity activity completed very successfully. We expect more people to join us next year!