ADFORS GLASGRID® CG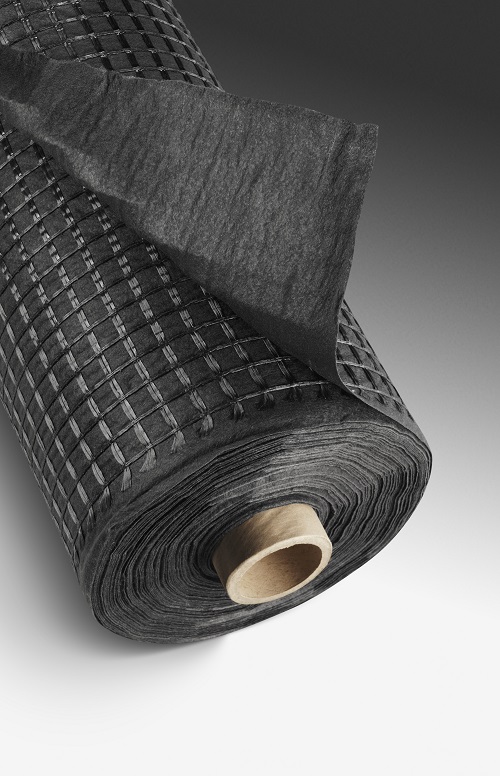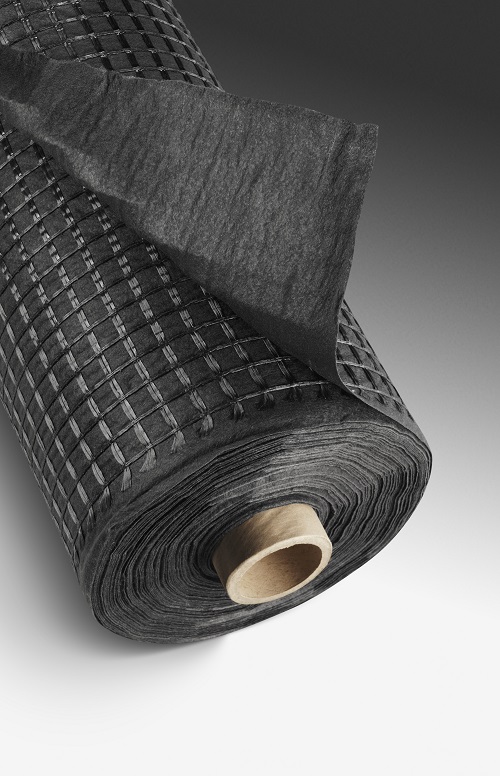 Specification
Extends pavement life
Building on the success of GlasGrid,® the GlasGrid CG (CompoGrid) system answers a growing need for a proven pavement reinforcement that also acts as an effective moisture barrier. GlasGrid CG is a composite of a fiberglass grid and a non-woven paving fabric.
Double the protection
The high strength, high modulus, stiff fiberglass mesh reduces the potential for thermal and stress-related cracks reflecting through to the surface of a new asphalt overlay. The non-woven paving fabric provides an effective moisture barrier.
Applications
When installed between two layers of asphalt, GlasGrid CG is effective at reinforcing both flexible and rigid pavements. The system has two uses: as a preventative maintenance measure with new construction and as a means of delaying the recurrence of cracks in pavement rehabilitation projects. Applications include everything from highways to municipal intersections, bridges, parking areas, civilian, commercial and military airfields, and a variety of recreational sites.
Easy to Install
The GlasGrid CG system is engineered for easy installation with commonly used paving equipment and techniques. Contact your Saint-Gobain ADFORS representative for complete and detailed installation procedures.
Feature