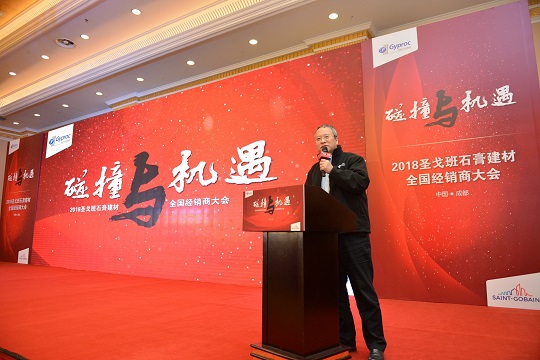 On March 12, 2018, the National Distributor Conference of Saint-Gobain Gyproc China was held in Chengdu, Sichuan province. The management team of Gyproc China and the distributors all over China gathered together to discuss about our future.
The theme of the conference is "Collision and Opportunity", vivid and specific speeches were given by Paul Sheng, Saint-Gobain China Construction Product Managing Director; Andrew Shao, Gyproc China Plasterboard Sales Director; Peter Zhu, Saint-Gobain Asia Pacific Construction Product CFO; Richard Tang, Saint-Gobain Gyproc China Logistics and Supply Chain Director and Brian Jin, Saint-Gobain China Construction Product Marketing Director.
Paul Sheng indicated in his opening speech: We have experienced a furious unrest but with the unprecedented growth, and we believe that 2018 will be another successful year full of opportunities.
Saint-Gobain Gyproc China is always dedicated to give our distributors more opportunities by providing them with technical innovation, product upgrade and better service. In future, we will continue to digitalize the logistic system, together with dealing platformization, procedure digitalization and financial service selectivity, in order to create the comprehensive services. All of the distributors were excited and have strong confidence in completing the sales budget in 2018.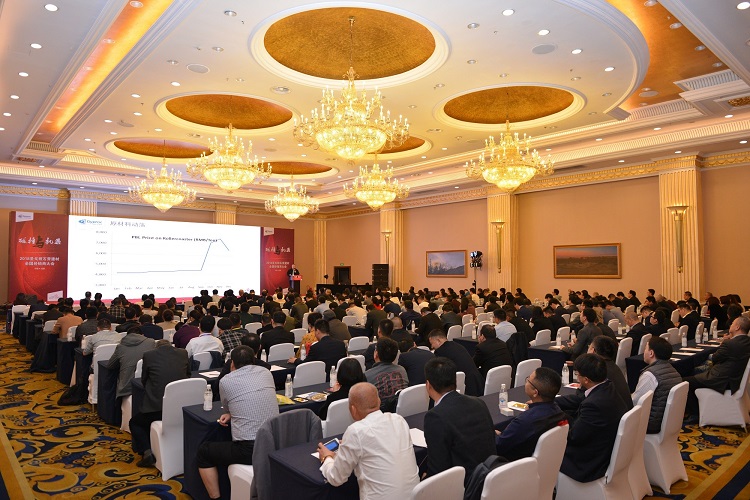 An exciting award distribution was held by the end of conference. Six awards were given to over 60% of distributors, which were"Most Potential Award", "Best Growth Award", "Best Partner Award", "Outstanding Contribution Award", "Habito Major Project Contribution Award" and "Habito Best Promotion Award" In 2017". Meanwhile, 15 Saint-Gobain Gyproc China Ten Million Club members were also grandly awarded by Paul Sheng.