The 18th China International Fire Equipment Technology Exchange Exhibition, held every two years by the China Fire Protection Association was successfully held at the Beijing New International Exhibition Center during 16th to 19th October.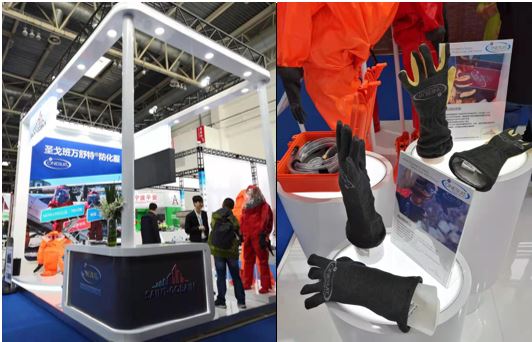 More than 800 manufacturers and scientific research institutions from nearly 30 countries and regions participated in the exhibition, covering the entire industrial chain of the fire protection industry. It is not only a concentrated display of fire protection products and technologies at home and abroad in the past two years, but also a full presentation of the innovative development of the industry.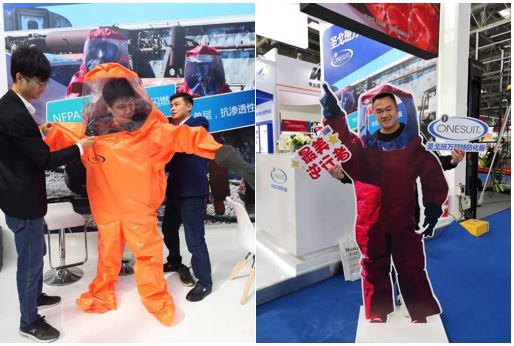 Saint-Gobain Performance Plastics' new generation of ONESUIT® protective suits and protective gloves were exhibited onsite, including NFPA1991-2016 certificated (explosion-proof) A-grade chemical protective suit ONESUIT® Flash2, the NFPA1991-2016 certified and more economical protective suit ONESUIT® Pro 2, as well as two types of high-performance CBRN protective gloves (Hazglove-91 and Hazglove-94). High-performance, cool look, easy to wear chemical protective suits and gloves attracted many audiences to try on, including fire officials, chemical company employees, traders, etc., they also took photos and shared on their Wechat moments.