R&D Experience of Saint-Gobain in Shanghai          Training and Development
Career Opportuniny       Recruitment activities         Common Problem
Training and Development
Saint-Gobain has always supported the career development of its employees by establishing a two-way (technical and managerial) career channel in both the R&D centre and the business unit.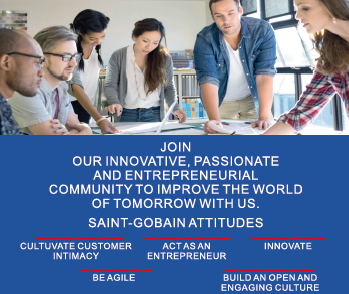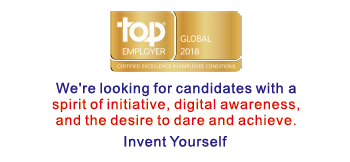 Recuitment activities
2018 Saint-Gobain Research Shanghai Campus Recruitment Seminars
In October 2018, Saint-Gobain Research Shanghai kicked off campus recruitment seminars!
Series Seminars will be held in Shanghai, Hangzhou and Wuhan cities lasting for 2 months. There are six national 985/211 universities: Fudan University, Tongji University, Shanghai Jiaotong University, Donghua University, Zhejiang University and Huazhong University of Science and Technology. We mainly focus on excellent PhD and master graduates majoring in materials, machinery and chemistry.
In addition to sharing company introduction, department introduction, training and development, colleagues from these universities will also share their working experience and career development in different countries and teams of Saint-Gobain. Of course, small gifts are ready for you. Looking forward to your attendance!
Common Problem
What is the interview process in your company?
Step 1: Phone interview by HR
(Mainly check general information and communication skills in both Chinese and English.)
Step 2: First round on-site interview with Line Manager and the Department Manager
(Mainly check technical competence, a technical presentation in English will be required)
Step 3: Second round on-site interview with HR Director and General Manager
Step 4: Offer and physical examination