Polymer waterproof material
On June 23, 2021, Saint-Gobain announces its investment in a 50/50 joint venture company with Keshun, providers for waterproofing solutions in China, to deepen their long-term partnership in innovation, manufacturing and distribution of comprehensive construction material solutions, one-step further in the Group strategy of green and sustainable construction industry.
Saint-Gobain Keshun Solutions for Construction Waterproofing
Single-layer flexible roofing system refers to a roofing system that uses a single-layer flexible waterproof layer.
Single-layer flexible roofing systems usually include structural layers, vapor insulation layers, insulation layers, waterproof layers and other roof layers, and use different methods such as mechanical fixation, full adhesion or empty paving method to combine each level in turn.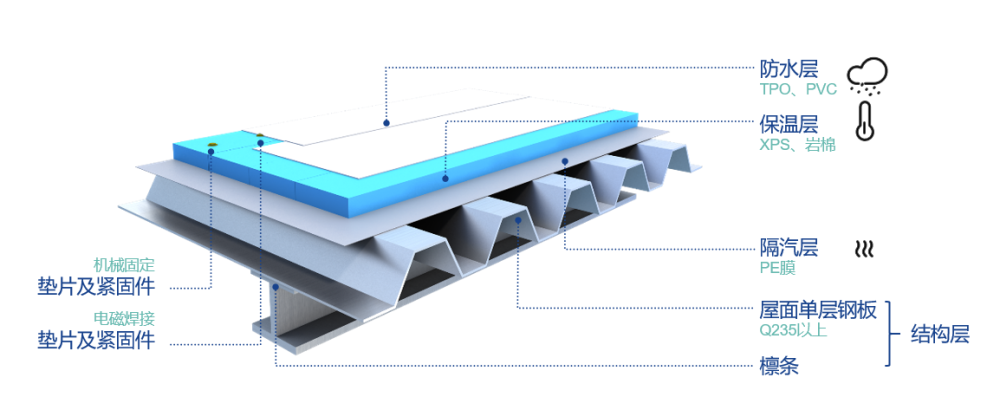 We provide technologically advanced waterproofing solutions based on polymer roofing systems, which can be applied to the waterproofing of metal roofs and curtain walls, concrete roofs, root-resistant puncture roofs and underground spaces in public, municipal, industrial and civil buildings.