Polymer waterproof material
On June 23, 2021, Saint-Gobain announces its investment in a 50/50 joint venture company with Keshun, providers for waterproofing solutions in China, to deepen their long-term partnership in innovation, manufacturing and distribution of comprehensive construction material solutions, one-step further in the Group strategy of green and sustainable construction industry.
Saint-Gobain Keshun Solutions for Construction Waterproofing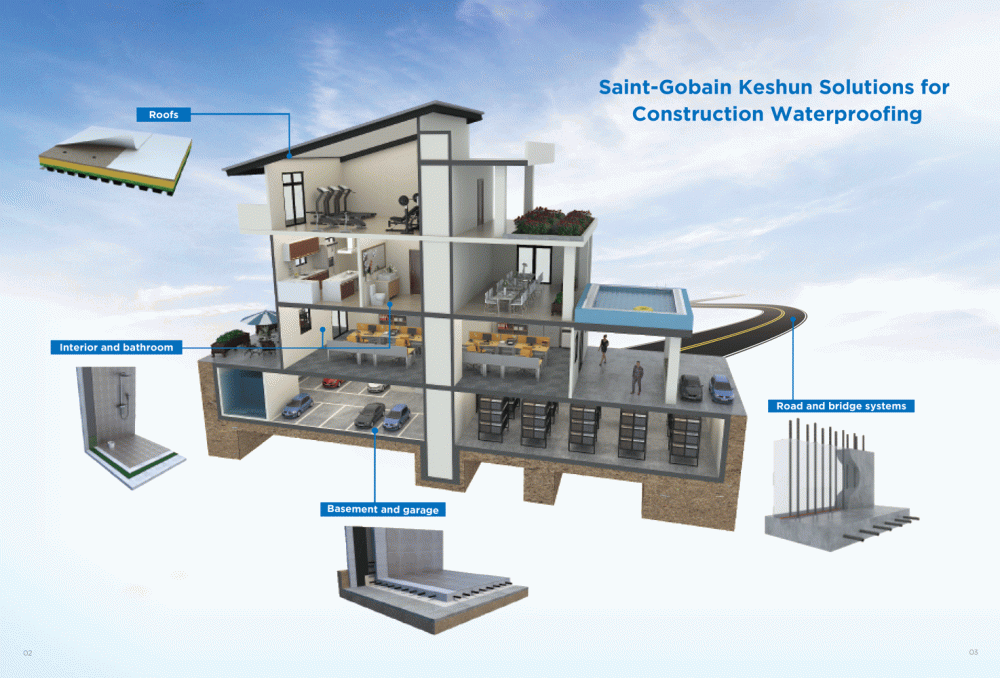 News
2023-03-16
On January 11, 2022, at Saint-Gobain Asia Pacific headquarters, representatives of China Waterproof Building Waterproofing Association and representatives of Saint-Gobain Group Asia-Pacific had a cordial meeting and in-depth exchanges.
2023-03-13
On February 23, the relocation and ribbon-cutting ceremony of Saint-Gobain Keshun High-tech Materials Co., Ltd. was held on the 5th floor of Block C, Uranus Business Building, No. 64 Xingguang Avenue, Yubei District, Chongqing. Zhang Feng, General Manager of Saint-Gobain Keshun High-tech Materials Co., Ltd., Wang Huan, Marketing Director and Chief Digital Officer of Saint-Gobain Asia-Pacific Region, Zhang Xiaojian, General Manager of Keshun Co., Ltd., and other leaders were invited to attend the ceremony.
2023-03-13
On June 9, 2022, the technical exchange meeting jointly held by Saint-Gobain Keshun, Changzhou Map Review Center and Keshun Co., Ltd. was successfully held at the Wenpu Hotel in Changzhou Cultural Plaza.