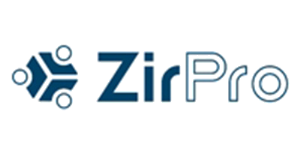 Ceramic Blasting Media
Saint-Gobain ZirPro offers a comprehensive range of zirconia-based ceramic blasting media engineered for surface treatment processes such as blast cleaning, surface preparation, surface finishing and shot peening. ZirPro's Microblast®, Zirblast®, Zirglass® and Zirshot® ceramic beads are durable and efficient blasting media, delivering a smooth satin surface finish without contaminating the treated material. ZirPro's Zirgrit® ceramic grits provide a mildly abrasive blasting treatment while achieving a uniform surface profile and matte finish. ZirPro shot blasting and peening media ensure excellent working conditions through their low dust emission, round shape, smooth surface and high strength.
ZirPro ceramic blasting media are designed for use with a wide range of substrates, including hard steel, stainless steel, aluminum, titanium, magnesium, brass, copper and plastics. ZirPro ceramic beads perform efficiently in dry or wet pressure blasting systems as well as in wheel turbine blasting equipment.
ZirPro ceramic blasting beads are produced in large volumes with stringent process controls to deliver the highest quality. The ZirPro R&D team can assist customers in designing blasting media tailored to specific needs.